News and Articles
It's really annoying when a disk suddenly dies on you or a typo in a command deletes important data. The free Parted Magic Live distro offers help.

Smartphones and tablets have lost their gadget status and become part of the system administrator's tool kit. We look at the most important apps for admins.

Kurt describes how to use Squid's ACLs and ICAP when you want to limit Internet access, for whatever reason.

Updates on Technologies, Trends, and Tools

The powerful Csound software provides an impressive set of features for audio production and processing. We walk you through the entire system.

The Linux kernel and its penguin mascot are widely viewed as the symbol of free and open source software. The truth, however, is that the Linux kernel is only partly free.

If you have browsed the tech news recently, you probably saw a pair of stories about an important open source browser the world knows as Firefox. If it matters to you, I will add that, despite the logo, a Firefox is really not supposed to be a fox at all but is actually a red panda. The news stories? The first was that Firefox just had its ninth birthday. The browser was born when the Mozilla Foundation (remnants of the once great Netscape Communications Corp.) realized its old Mozilla browser was getting too bloated and wanted a fresh start.

The simple Pomodoro technique seeks to improve time management skills and make inroads into Agile programming. We look at four tools that can help your concentration.

"maddog" laments yet another instance where GNU/Linux fails to get a mention.

Microsoft provides a collection of tools for faster and more efficient Linux virtualization in the Hyper-V environment.
Current Issue

Issue 158/2014
Buy this issue as a PDF
Digital Issue: Price $9.99
(incl. VAT)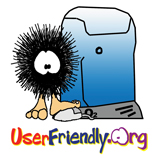 Partner Links: