Hercules mainframe emulator
Big Boxes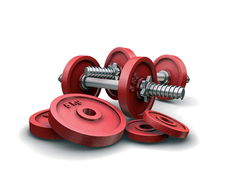 Many enterprises still rely heavily on mainframes, which makes it all the more difficult to get your hands on one and install Linux on it. The Hercules emulator gives you a full-fledged alternative.
Mainframes commonly are regarded as being reliable, but also big, complicated, pricey, and outmoded in today's IT landscapes. Here, the Hercules mainframe editor, which emulates the CPU architecture, can help. Even if Linux is running in a production environment on a mainframe, Hercules still can provide a useful service for testing and development.
In this article, I will describe how to set up and configure Hercules and its virtual hardware, and then I will focus on installing zLinux on Hercules. Finally, I'll take a quick look at z/OS – the native mainframe operating system – and its freely available predecessor MVS.
Download and Installation
Hercules 3.04 does not support current zLinux variants, which is why you should download the current source code for version 3.05 [1]. The RPM, also available from the homepage, will install but does not support network connections, making it unsuitable for the purposes of this article.
[...]
comments powered by

Disqus