Networking with VirtualBox
Network in a Box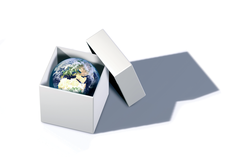 Tour the VirtualBox virtualization tool, a free and easy environment for virtual versions of Linux, Unix, and Windows.
VirtualBox is gaining popularity as a simple and effective virtualization alternative. This smart solution fits smoothly onto an ordinary Linux desktop, supporting a variety of Windows, Linux, and Unix guest systems. The German company Innotek [1] produces VirtualBox, which comes in both commercial and open source (GPL) versions.
On February 12, 2008, Sun Microsystems announced an agreement to purchase Innotek, with the goal of integrating the VirtualBox environment with Sun's own development tools. The long-term implications of this agreement are not yet known, but as of this writing, it appears that Sun plans to continue to support and maintain both the open and closed versions of VirtualBox. In this article, I will describe how to get started with VirtualBox virtualization.
Open Source or Commercial?
The commercial and open source versions of VirtualBox differ with respect to USB device support and remote desktop functionality, which Innotek restricts to the closed source variant. Both versions support several operating systems – such as Linux, OS/2, and Windows/DOS – and both have a graphical administrative interface.
[...]
comments powered by

Disqus