Staying one step ahead of the intruders
Prevention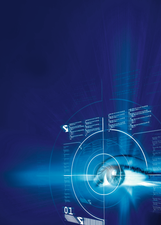 Internet intruders have many ingenious ways of escalating privileges and hiding their presence once they get inside your system. The best protection is to keep them out in the cold.
Just when you think you've mastered the art of intrusion protection, the cyber-criminals discover new some techniques for slipping through your security. Attackers use every possible advantage to stay hidden and gain control. Shouldn't you use every trick to keep them out?
This month's cover story focuses on techniques for keeping intruders off your system. In our lead-off article, "Who's There: Single Packet Port Knocking with fwknop," we study a powerful technique that lets you keep your firewall ports closed to all unauthorized users – but still open to traffic from friends. The next article, "Closing the Book: Fighting Dictionary Attacks with Sshutout and Fail2ban," discusses a pair of tools that will help you keep intruders from guessing your passwords.
Next, we show you how to apply more flexible and precise permissions to files and other objects using Access Control Lists (ACLs). We end with a workshop on the powerful security tool known as SELinux.
[...]
comments powered by

Disqus