Meet the Totem media player
Movie Magic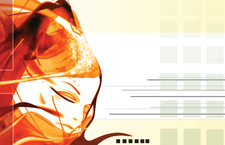 Totem brings Hollywood to your Linux desktop. We'll show you how to get started with this movie player.
The Totem media player is the Gnome desktop's official movie player, so it's no surprise to find it listed in the Applications | Sound & Video menu as Hardy Heron's default player for video files and DVDs [1]. Given the availability of other popular players, one might wonder why Heron's developers chose Totem, but after spending only a little time with it, I'm not sure I can easily go back to anything else.
Versions
Totem is available in two distinct versions. Totem-gstreamer uses the GStreamer media framework for its audio/video back end, whereas totem-xine employs the same services as delivered by libxine, the xine project's A/V engine. Heron's default version is totem-gstreamer, but totem-xine can be installed from the system's Synaptic package manager.
Starting Up
I tested version 2.22.1 of Totem on Hardy Heron as a live system from a CD/DVD drive in a machine powered by a 2.4GHz CPU. The machine's audio and video capabilities are above average because I do some professional audio work and because I like to watch movies on it with better than average sound and visual displays. However, this article is targeted toward the new user of Totem and presumes no special hardware or previous experience with any other similar player.
[...]
comments powered by

Disqus