Yafc ftp client
Data Shovel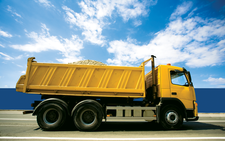 The console-based yafc client gives users a convenient, simple, and interactive approach to exchanging data with ftp and SSH servers.
Although most Linux distributions typically include an ftp program, it is likely to be less than intuitive. And the same thing can be said about the web-based ftp solutions offered by various providers.
Modern desktops like Gnome or KDE include ftp extensions that support drag and drop, but they are of little use if you need to set the permissions for the files on the server, and they do not lend themselves to scripting. The yafc ftp client [1] (Yet Another Ftp Client) might be slightly older – and console based, like ftp – but it also offers more options and is more convenient to use (Figure 1).
On Ubuntu, you can sudo apt-get install yafc to install the tool on your hard disk. SUSE has version 1.1.1 as a binary package, and you can run the package manager to install it. If the distribution of your choice does not include yafc, you will find the source code for a build-it-yourself version on the project website.
[...]
comments powered by

Disqus