Configuring Trackbacks in Drupal
Leaving Tracks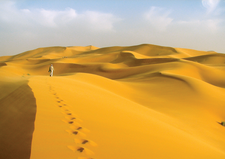 Trackbacks offer a simple means for bloggers to connect and share information.
A trackback is a way for a blogger to automatically notify different blogs that he or she has either begun or extended a conversation with another blogger. A trackback is one of three main types of linkbacks (see the "Trackbacks and Linkbacks" box) that bloggers use to keep track of each other's postings and ensure that their readers can link to related content. Once a website has trackbacks enabled, one blogger can reach out to another on a separate site by sending a "ping" to that user. The ping simply says, "Here's a topic that is related to what you've posted, check it out."
If a blogger on a separate site wants to respond, the conversation between the two bloggers becomes stronger. To use the parlance of today's blogging community, the conversation between these two bloggers becomes "context" because now they have been participating in a detailed, relevant conversation. They are building a body of knowledge that will be useful to any reader interested in the topic they are writing about.
With trackbacks, two seemingly unrelated conversations become more strongly associated. Each time an update occurs in the conversation, the context becomes stronger and richer. Search engines often rank pages higher if they are linked from other sites. Trackbacks thus promote higher ratings and perhaps more exposure for a project or product.
[...]
comments powered by

Disqus