First Look at OpenOffice.org 3.0
New Office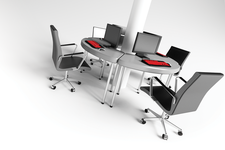 The previous major releases of OpenOffice.org didn't disappoint, so hopes are high for the upcoming version 3.0 of one of the most important open source applications around. We look at what mouth-watering goodies the new version has to offer.
If you want to try the latest beta release of OpenOffice.org 3.0, or you don't want to wait until the final version is included in your favorite Linux distribution, you can install the new version of the productivity suite yourself. The good news is that it won't interfere with your current OpenOffice.org 2.x.x installation, so you can run both versions side-by-side.
Getting Started
To start, download OpenOffice.org [1]. If you are running Ubuntu, you need to get the deb version of the software. After downloading the package, unpack it and launch the terminal, switch to the resulting directory, and use the dpkg -i command to install all .deb files in the DEBS folder:
sudo dpkg -i DEBS/*.deb
That's it. Using the following command, you can launch OpenOffice.org 3.0:
/opt/openoffice.org3/program/soffice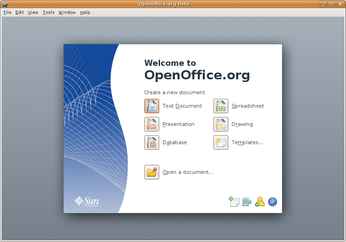 Keeping Up Appearances
The first thing you'll notice when Open-Office.org 3.0 launches is that you are no longer greeted with an empty gray screen; instead, a brand new welcome screen – called Start Center – lets you quickly create new documents, open existing files, and navigate to the template and extension repositories.
Another thing you might notice are the slight aesthetics tweaks – OpenOffice.org 3.0 sports a new default icon theme called Galaxy. The change is not particularly radical, but it does provide a much-needed refresh of the graphical interface. However, you might not see the new interface because many Linux distribution providers add their own themes that fit the look of the distribution. In most cases, you can switch to the Galaxy theme by choosing Tools | Options | OpenOffice.org | View and choosing the Galaxy theme from the Icon size and style drop-down menu.
Format Support
Similar to the previous version of OpenOffice.org, the latest release uses ODF as its default format. However, OpenOffice.org 3.0 uses the newer 1.2 version of ODF, which includes a powerful formula language as well as a sophisticated metadata model based on the W3C standards RDF and OWL. The switch to ODF 1.2 means that older versions of the productivity suite might have trouble handling documents created with OpenOffice.org 3.0. You can, however, set Open-Office.org 3.0 to save documents in ODF 1.0 by default, which provides a temporary solution.
When it comes to format support, the new version of OpenOffice.org includes the Microsoft Office 2007 Import filter. This means that now you can open .docx, .xlsx, and .pptx documents in OpenOffice.org, although you can't save Writer, Calc, and Impress documents in the Microsoft Office 2007 formats.
comments powered by

Disqus
News
Both projects help organizations build their own containerized systems.

Mark Shuttleworth has resumed the position of CEO of Canonical.

Microsoft's open source code hosting platform CodePlex will come to an end after a more than 10-year stint.

Comes with Gnome 3.24

The bug was introduced back in 2009 and has been lurking around all this time.

The new release deprecates the sshd_config UsePrivilegeSeparation option.

Lives on as a community project

Five new systems join Dell XPS 13 Developer Edition that come with Ubuntu pre-installed.

The Skype Linux client now has almost the same capabilities that it enjoys on other platforms.

At CeBIT 2017, OpenStack Day will offer a wide range of lectures and discussions.
Tag Cloud