Alternative servers and Apache techniques
Edge on the Web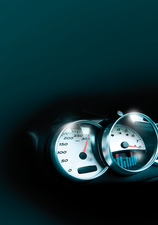 This month we look at some alternative web servers and show you some smart Apache techniques.
Apache is the most popular web server in the world, with millions of installations around the planet serving up a huge portion of that information space we know as the World Wide Web. But Apache isn't the only HTTP server – or even the only open source HTTP server. Many admins prefer leaner, sleeker tools to the powerful, but full-figured, Apache.
This month we study a pair of open source alternative web servers. We start with a look at the fast and simple Hiawatha, which offers easy configuration and some interesting security features. Then we visit Nginx, a web server and reverse proxy system used on high-volume Internet sites such as Hula.com. You'll learn about the benefits of Hiawatha and Nginx, and we'll show you how to set up these alternative servers on your own network.
Then we turn our attentions back to Apache for the third article, which highlights some tips for speeding up web servers. We'll show you some important Apache directives that will help you get better performance, and we'll look at why these directives work and when additional speed might just cause additional problems.
The final article in this month's set examines how to organize a website with Server Side Includes. If you're restless for a new server, or if you're satisfied with Apache but are looking for some tips on design and performance, read on for our study of web servers with Linux.
comments powered by

Disqus
News
Anyone looking to finally get their hands on an early release of the PinePhone can do so as of November 15.

Microsoft is bringing it's new Chromium-based Edge browser to Linux.

OIN has deployed its legal team to find prior art.

The latest version of Fedora comes with new packages and libraries.

openSUSE enables developers to build their own WSL distributions.

A vulnerability in the sudo package gives sudo users more powers than they deserve.

The Art of PostgreSQL by Dimitri Fontaine is now available.

New distro will provide an upstream test bed for RHEL.

The feature will let developers restrict root access to the kernel.