Zack's Kernel News
Zack's Kernel News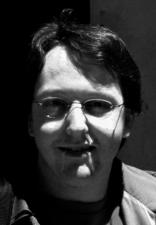 Saving Power With Idle CPUs
Arun R. Bharadwaj is working on CPUidle, a project to make sure that idle CPUs on a given PowerPC system are put into the most appropriate power usage state in a clean and efficient way. For example, it's not necessarily obvious whether a CPU is going to be idle long enough to warrant putting it into a very low power state, from which it would take longer to make it available to the system again if it's needed. CPUidle relies on various heuristics to guide it in making that selection. CPUidle currently chooses between only two idle states – a snooze or a full-fledged nap. No kidding, that's what they're called. CPUidle is the kind of project that starts off relatively simply and then gradually introduces additional idle states to accommodate newer and newer processors, with more and more complicated heuristics used to choose from among them. Typically one might expect such a situation to become very crufty and esoteric over time, until some freak like Alan Cox comes along and completely redoes it to make it much simpler and better. Alternatively, multiple freaks could implement competing improvements, leading to no agreement and tons of fighting until Linus Torvalds does it his own way and the fighting subsides again. CPUidle seems like that type of project to me.
VMware Deprecates Paravirtualization Features
VMware has decided to stop supporting VMI, their paravirtualization technique, because virtualization features in hardware are starting to be the default for all new systems. The announcement from Alok Kataria of VMware gave the benchmark results, which showed that the hardware virtualization was better than their VMI implementation. The reason for his post was to ask for advice about the best way to retire the VMI code, which had been accepted into the kernel already.
Chris Wright explained that typically there would be a deprecation phase, listing the feature in Documentation/feature-removal-schedule.txt and giving run-time alerts that inform the user they're using a deprecated feature. But Jeremy Fitzhardinge pointed out that VMI wasn't so much a feature as an optimization, and beyond the slight speed difference, users would probably not even notice its absence. This made sense to Chris, and because the code was very specific to VMware, he didn't think it would be essential to follow normal deprecation procedures. Also, Jeremy pointed out that removing VMI would be a simple matter of just taking out a couple of files, as opposed to making massive changes in many different places, Greg Kroah-Hartman felt it would be fine to just go ahead and do that.
[...]
Read full article as PDF »
comments powered by

Disqus
Visit Our Shop
Direct Download
Read full article as PDF »
Tag Cloud