Exploring the OpenVAS vulnerability scanner
Scan Free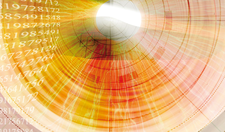 If you prefer to travel light and free, try OpenVAS, a GPLed fork of the Nessus scanning tool.
The Internet has become more dangerous over the years, with constantly changing threats and ever more sophisticated attackers. As have most security professionals, we have seen all manner of clever schemes designed to part businesses from their money and data. To help discover and manage threats, we rely heavily on free software tools. One of the most popular security tools is the Nessus vulnerability scanner by Tenable Network Security [1], which many have used to look for vulnerabilities on customer networks.
The decision by Tenable to change the licensing for commercial use was viewed with frustration by a number of security professionals. Prompted by the final announcement on Slashdot in October 2005 that Nessus would be closed source, Tim Brown made the decision to announce a fork. The result of that effort is OpenVAS [2], a free software fork of the Nessus vulnerability scanner predominantly licensed under the GPL.
At this time, OpenVAS has a thriving community, with contributions from both individuals and corporations from all over the world. The OpenVAS project is a member of Software in the Public Interest, a non-profit organization dedicated to helping organizations develop free software. A recent successful developers conference had 16 participants from four continents, and we have more than 13,000 vulnerability checks committed to our public SVN repository.
[...]
Read full article as PDF »
Comments
Good Stuff

Well done on the article, there are not too many comprehensive reviews / guides of openvas available. It is a good tool that keeps getting better.

The new nmap scripting engine integration capabilities are very interesting too. As nmap jumps in leaps and bounds towards a fast, light weight scanner that can do a lot more than just check open ports.

<a href="http://www.hackertarget.com...can/">HackerTarget.com OpenVas Online</a>

comments powered by

Disqus
Visit Our Shop
Direct Download
Read full article as PDF »
Tag Cloud