This Month's DVD
Mint 15 and Debian 7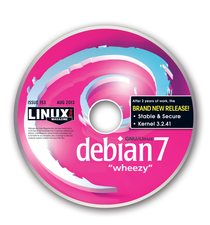 The DVD attached to this issue brings you a pair of the world's most popular Linux distributions. Mint 15 "Olivia" is the latest release from the ever-friendly Linux Mint, a desktop distro based on Debian and Ubuntu that keeps the emphasis on simplicity and ease of use. Mint tops the DistroWatch downloads list and describes itself as: "The 4th most popular home operating system after Microsoft Windows, Apple Mac OS, and Canonical's Ubuntu."
Mint 15 and Debian 7
The DVD attached to this issue brings you a pair of the world's most popular Linux distributions. Mint 15 "Olivia" is the latest release from the ever-friendly Linux Mint, a desktop distro based on Debian and Ubuntu that keeps the emphasis on simplicity and ease of use. Mint tops the DistroWatch downloads list and describes itself as: "The 4th most popular home operating system after Microsoft Windows, Apple Mac OS, and Canonical's Ubuntu."
The Mint developers call Mint 15 "the most ambitious release since the start of the project." Highlights include a new Software Sources tool for managing software repositories, a new driver manager utility, and many improvements to the system and user interface. The version on this DVD comes with the popular Cinnamon desktop.
On the other side of the DVD, you will find Debian 7 "wheezy." The vast all-volunteer Debian project is known for its stability, its huge and comprehensive software repositories, and its commitment to the ideals of Free Software. The new release includes new tools for private cloud support, as well as installer improvements, and a new multi-architecture feature that provides better management for dependencies when you install 32- and 64- bit applications on the same computer.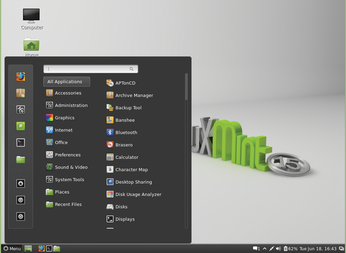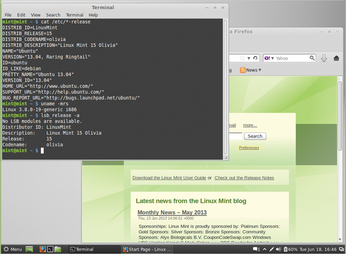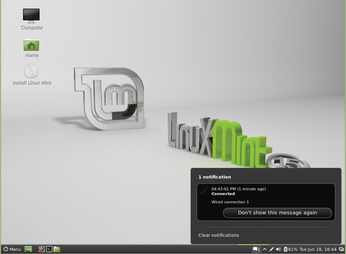 comments powered by

Disqus
News
Both projects help organizations build their own containerized systems.

Mark Shuttleworth has resumed the position of CEO of Canonical.

Microsoft's open source code hosting platform CodePlex will come to an end after a more than 10-year stint.

Comes with Gnome 3.24

The bug was introduced back in 2009 and has been lurking around all this time.

The new release deprecates the sshd_config UsePrivilegeSeparation option.

Lives on as a community project

Five new systems join Dell XPS 13 Developer Edition that come with Ubuntu pre-installed.

The Skype Linux client now has almost the same capabilities that it enjoys on other platforms.

At CeBIT 2017, OpenStack Day will offer a wide range of lectures and discussions.
Tag Cloud