Tech Tools
Tech Tools
RHEV 3.2 released
FreeBSD 8.4 Released
Cisco Introduces New Backbone Routers
AMD Chips, Strategies, and Roadmap
Java Enterprise Edition 7 Released
Crafter Studio 2.2
RHEV 3.2 Released
Red Hat has released version 3.2 of Red Hat Enterprise Virtualization (RHEV). The biggest new feature of this version is storage live migration, which allows a virtual machine to move online to another storage domain without interrupting the operation. RHEV also now supports the latest CPUs, including Intel's Haswell series, AMD Opteron, and PowerPC G5 processors. Another key element of the newest version is a new plugin framework that lets you add new third-party features to the user interface. Other features include improvements in logging and monitoring, storage, network management, and power management.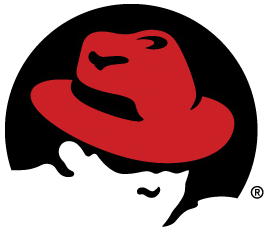 FreeBSD 8.4 Released
The FreeBSD project has announced FreeBSD 8.4, the latest release in the FreeBSD 8 series. The FreeBSD developers maintain two branches, which means FreeBSD 8.4 shares attention with the FreeBSD 9.1 production release. (The legacy FreeBSD 8 series is kept in service for users who want to maintain a more conservative update strategy.) Version 8.4 includes the new Gnome version 2.32.1 and KDE version 4.10.1. All currently available LSI controllers are supported for the first time. The latest release also fixes bugs, adds several new applications and components, and tackles a number of security issues, especially in Bind.
Cisco Introduces New Backbone Routers
Cisco announces a new series of Carrier Routing System-X (CRS-X) backbone routers. The CRS-X offers four times more bandwidth than the previous CRS-3 System – up to 400Gbps per slot. The chassis can hold up to 16 slots. Interfaces of 100GB, 40GB, and 10GB are also included with CMOS-based optical data transmission under the Cisco brand name CPAK. The IOS XR router operating system is based on the QNX real-time kernel.
comments powered by

Disqus
News
Both projects help organizations build their own containerized systems.

Mark Shuttleworth has resumed the position of CEO of Canonical.

Microsoft's open source code hosting platform CodePlex will come to an end after a more than 10-year stint.

Comes with Gnome 3.24

The bug was introduced back in 2009 and has been lurking around all this time.

The new release deprecates the sshd_config UsePrivilegeSeparation option.

Lives on as a community project

Five new systems join Dell XPS 13 Developer Edition that come with Ubuntu pre-installed.

The Skype Linux client now has almost the same capabilities that it enjoys on other platforms.

At CeBIT 2017, OpenStack Day will offer a wide range of lectures and discussions.
Tag Cloud