Ubuntu for the security conscious
Private Island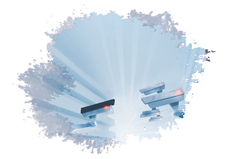 Worried about spies and criminals? Ubuntu Privacy Remix breaks down all the bridges to the Internet and converts the computer into an island of security. If you want to head back to civilization, you'll need a USB stick and plenty of patience.
The effect of global monitoring has shocked even the most paranoid of users, but what can you do to protect particularly sensitive data? Make life as difficult as possible for the secret services says security expert Bruce Schneier [1]. This advice also helps protect you against attackers with criminal interests who are capable of demonstrating a huge amount of skill when it comes to retrieving data from other people's computers.
To help users defend themselves against both attackers and spies, Ubuntu offers its Ubuntu Privacy Remix (UPR) [2]. Just a few months ago its feature descriptions caused much hilarity among large parts of the computer-savvy universe: no access to the Internet, no install option, and no access to the hard disk!
If you take another look at the project, however, which was launched in 2008, with the benefit of hindsight, these features no longer sound so absurd. What use is hard drive encryption if spyware leverages various attack vectors, such as downloads, zero-day exploits, backdoors, or routers to infect your computer? Without write access to the hard drive, installing malware is infinitely more difficult, and the lack of Internet access takes care of the rest. To let you save files without hard drive access, Ubuntu Privacy Remix 12.04, which is currently still in beta, offers a USB flash drive solution based on TrueCrypt [3]. (Of course, no computer system is completely secure, and this includes URP – see the box titled "Caveats.")
[...]
Read full article as PDF:
comments powered by

Disqus
Visit Our Shop
Direct Download
Read full article as PDF:
Tag Cloud