Rescuing and restoring data
Lifebuoy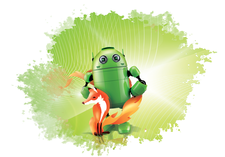 Armed with just standard Linux tools, users can recover files, resurrect partitions, and rescue damaged media.
Just imagine a good friend coming back from vacation totally downcast: Iceland was a total failure, she says – bad weather, lousy hotel, and her camera ate up its memory card. All the geysers and trolls she photographed are now gone. Fortunately, special rescue tools exist precisely for such cases. You get to work immediately, hoping to make your friend happy.
Don't Panic
To avoid causing even more damage, it is important to keep calm in this kind of emergency. If you see a read error during normal operation, make a backup of the disk immediately, thus rescuing the remaining readable files at least (see the "Examination Board" box). As in the digital camera example here, if you are missing multiple files and directories or experience severe read errors, switch off the power quickly. This is the only way to prevent further writes, which would exacerbate the damage. The approach that follows will help you save not only hard disks, memory cards, and SSDs, but also scratched CDs, DVDs, and Blu-rays – assuming the disks do not use copy protection.
First, you should enable physical write protection for the defective medium as soon as possible. This means that the rescue attempt cannot destroy the operating system, and the rescue tools cannot destroy the data. The memory card from the digital camera, in the case initially described, turned out to be a slightly older 2GB SD card; write-protecting it was easily accomplished by moving the small write-protect tab on the right side.
[...]
Use Express-Checkout link below to read the full article (PDF).
comments powered by

Disqus
Visit Our Shop
Direct Download
Read full article as PDF:
Tag Cloud