Correcting exposure retrospectively with Urban Lightscape
On the Dot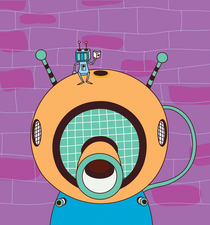 The Urban Lightscape photo tool lets you adjust local brightness levels within an image, thus turning a simple snapshot into a real eye-catcher.
You have a great subject and have captured it impeccably in a photograph, but when you open the file on your computer, you notice an overexposed spot that leaves part of the image blurry or difficult to see. Don't panic; try Urban Lightscape [1], a tool that adjusts brightness just in the area that really needs fixing.
Urban Lightscape is available for Windows, Mac, and Linux. License fees are charged for the Windows and Mac versions, but the program is available for free for Linux users who are willing to build it from the source code. Ubuntu users can also obtain Urban Lightscape through a PPA archive [2], which simplifies the installation for non-technical users. All you need is a short excursion to the command line:
$ sudo add-apt-repository ppa:dhor/myway
$ sudo apt-get update
$ sudo apt-get install urbanlightscape
To run the program, just enter urbanlightscape at the command line.
Image Formats
The first step is to load your photos. Dragging and dropping from the file manager does not work; the only solution is via the File dialog. There, you have a number of formats from which to choose, including JPEG, PNG, TIFF, and various Windows formats. The formats from Photoshop and RAW files are missing from the selection; however, the All files choice allowed me to load RAW images from a Canon camera.
Getting Started
Once you have the first photo loaded, you can get straight to work. The program impresses with its very simple structure (Figure 1), and you might be surprised by how few controls are in the interface. However, don't worry; you'll have nothing to enable or install later.
You can easily create your first control point by double-clicking on a point of the image that you want to customize. After a moment, you see a control point – a small circle with a serial number (Figure 2) – appear. These control points are similar to the U-point controls in the Nik Collection [3].
Holding down the mouse button after double-clicking lets you modify the control point. Drag the mouse up to increase the brightness; drag the mouse down to make the point and the adjacent area slightly darker (Figure 3). You can then add any number of additional control points to give the image the right balance in terms of brightness (Figure 4).
Smart Distribution
Depending on the nature of the photo, it can make sense to add a relatively large number of control points – in some cases, the desired effect even requires you to do so. The process is not particularly complicated, because you can create a point quite quickly.
It may happen that two adjacent control points brighten up part of the image, but between them lies a region that you want to keep darker. To address this, insert an additional intermediate control point that takes the brightness down a bit. At difficult points of the image, you are likely to produce a jumble of control points quickly.
You have the option of adjusting the control points later on. To do so, use View | Overlay to enable the view showing the numbered control points. Then double-click and hold to change the values, just as you did when creating them. You can also use the mouse in this mode to move the control points. To delete a control point, simply drag it out of the window.
comments powered by

Disqus
Visit Our Shop
Direct Download
Read full article as PDF:
News
Both projects help organizations build their own containerized systems.

Mark Shuttleworth has resumed the position of CEO of Canonical.

Microsoft's open source code hosting platform CodePlex will come to an end after a more than 10-year stint.

Comes with Gnome 3.24

The bug was introduced back in 2009 and has been lurking around all this time.

The new release deprecates the sshd_config UsePrivilegeSeparation option.

Lives on as a community project

Five new systems join Dell XPS 13 Developer Edition that come with Ubuntu pre-installed.

The Skype Linux client now has almost the same capabilities that it enjoys on other platforms.

At CeBIT 2017, OpenStack Day will offer a wide range of lectures and discussions.
Tag Cloud