Klaus Knopper answers your Linux questions
Ask Klaus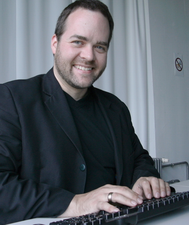 Klaus looks at problems with VNC-based shared desktops and a frozen screen with an Nvidia card.
VNC-Based Shared Desktop
Hi Klaus: I was asked to provide a generic method of remote desktop sharing on a fairly complex environment. The servers in this environment are running Fedora 19/20 with LightDM as the desktop manager and a variety of desktop environments available on each server (Gnome/KDE/LXDE/Xfce/Openbox) with TigerVNC as the VNC server/client.
I need each VNC session to go through system authentication via LightDM (I skip VNC passwords by setting the Xvnc option -SecurityTypes None), but I want to be able to connect to existing sessions. I've tried to tackle this problem two different ways.
1. I managed to set up a shared Xvnc inetd service, but once the user goes through the initial LightDM authentication, any additional connections log in to the existing session WITHOUT any authentication (i.e., I can't get them to authenticate via LightDM). This, of course, is completely unacceptable from a security standpoint. I can work around the problem by forcing the VNC server to accept connections from localhost only and then from the client side use SSH local port forwarding to the VNC session, thus forcing people to authenticate via SSH, but I'm looking for a solution rather than a workaround.
[...]
Use Express-Checkout link below to read the full article (PDF).
comments powered by

Disqus
Visit Our Shop
Direct Download
Read full article as PDF:
Tag Cloud