Fresh Wind at Work: OpenOffice 3.1
May 07, 2009
Cute but astute: the new minor version of OpenOffice can do more than ever, such as cast shadows, position chart axes and provide structured conversations through comments.
After December's feature freeze and the release candidate exactly a month ago, OpenOffice 3.1 now enters onstage in time with its roadmap. One new feature is anti-aliasing to improve clarity of graphics. Another is leaving shadows of objects behind instead of dotted outlines when moving graphics. An improved file locking mechanism prevents overwrites and reports who most recently had the file open. To encourage collaboration, replies to comments now lead to dialogue when editing text.
Also new in OpenOffice Writer is that it targets document writers with more involved ordering formats and automatic indexing. They can now apply an "outline level" to a normal paragraph to designate it as a heading for indexing without modifying the style or paragraph structure.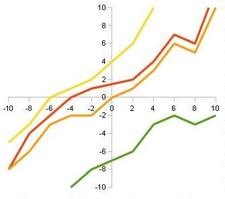 As far as OpenOffice Calc, it now has help for writing formulas with hot hints showing the formula syntax next to the cell. Charting also went through some changes based on user feedback to OpenOffice's QA public request mechanism. One change based on demand from educational users is a flexible positioning of chart axes and axis labels, functionality that already exists in MS Excel and Gnome's Gnumeric, thus categorizing the request not only under "usability" but also "interoperability." From several respondents: "This is important for the possibility to use OOoCalc in building official exam documents in France... All secondary schools in North of France... have now at least one classroom, with one computer for each pupil. We have installed OpenOffice everywhere... So this requirement [of having axis labels on the edges of the diagram area] is really important for us, and will favorably influence the choice of OpenOffice Calc in most French schools." Thus the enhancement.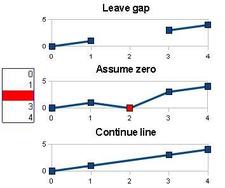 For OpenOffice Base users who work with macros, some new changes occurred. As of version 3.1, OpenOffice stores database applications with macros and scripts directly as an .odb file and not in subcomponents such as forms and reports. All macros were moved into the main part of the database. A warning on the Base wiki page is clear about incompatibility issues when opening previous documents with macros or scripts unless migrating the documents, which you can accomplish using a "Migrate Macros" wizard.
OpenOffice 3.1 downloads are available from the project website.
comments powered by

Disqus

Issue 199/2017
Buy this issue as a PDF
Digital Issue: Price $9.99

(incl. VAT)
News
Both projects help organizations build their own containerized systems.

Mark Shuttleworth has resumed the position of CEO of Canonical.

Microsoft's open source code hosting platform CodePlex will come to an end after a more than 10-year stint.

Comes with Gnome 3.24

The bug was introduced back in 2009 and has been lurking around all this time.

The new release deprecates the sshd_config UsePrivilegeSeparation option.

Lives on as a community project

Five new systems join Dell XPS 13 Developer Edition that come with Ubuntu pre-installed.

The Skype Linux client now has almost the same capabilities that it enjoys on other platforms.

At CeBIT 2017, OpenStack Day will offer a wide range of lectures and discussions.
Tag Cloud