Exploring Linux game engines and platforms
Take Aim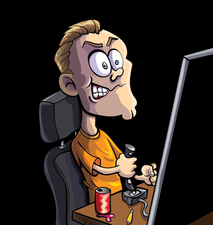 New game engines and platforms usher in a whole new era for Linux gaming.
Commercial successful games usually score high with their perfect blend of breathtaking graphics, well-animated characters, realistic lighting, spectacular sound background, and convincing effects. Although these features can be developed from the bottom up, game engines offer a more efficient solution for game development. Game engines can provide 2D or 3D graphics, and some come complete with powerful development modules.
The graphics engine takes care of textures, lighting effects, and object animation. The physics engine ensures that the game objects conform with physical behavioral rules (rigid body physics – or even fluid mechanics for liquids). The sound system ensures a full sound, so that the player feels part of the action. Additional modules can handle coordination with the network, provide a scripting interface, and control the opponent's level of intelligence. Although some engines provide all these things, others are more specialized.
Linux used to be a niche market for games, so gaming companies didn't spend a lot of time and effort porting their products to the Linux platform. Although it is possible to play some Windows games in Linux using WINE (see the article on the WINE API and toolkit elsewhere in this issue), you might be wondering what the native Linux gaming environment has to offer.
In recent years, native Linux gaming has gained considerable momentum, with the emergence of several game engines and platforms leading to a resurgence in developer interest. Still, Linux has had a gaming community since early in its history.
In the 1990s and into the millennium, first-person shooter (FPS) games dominated the market with their appealing graphics. Their engines were mostly based on commercial application code that developers placed under an open source license – probably with the notion of developing a vibrant fan base for a game. Thus, id Software released source code for its Quake engine that a series of graphically well-designed Linux shooters adopted, including: Wolfenstein: Enemy Territory, Nexuiz, Alien Arena, Warsow, and OpenArena, as well as UFO: Alien Invasion. Even the source code for the Doom 3 engine (officially id tech 4) is under a GPL license [1]. Independent of these offerings is the Sauerbraten game engine, which – despite its weird name – has spawned a few successful games, among them Cube 2 and Red Eclipse.
These classic games are still around, but they no longer meet the requirements of modern game engines. Games today need to run on a variety of platforms – and support mobile devices as well browser-based gaming – the modern engines game engine must be a jack-of-all-trades.
Unity
Unity is not just a desktop system for Ubuntu; it is also a game engine with the same name [2]. Unity has supported Linux since version 4 – the only distro officially supported is Ubuntu, but the developers state that many Unity games will run on "most modern Linux systems," which would presumably include Fedora.
Unity graphics are terrific, and the games developed from it run on the big three PC platforms, the main consoles (Wii, XBox, PS3), mobile devices (iOS, Android), and – thanks to the Unity Web Player plugins – a browser.
Because the engine is relatively cost-efficient, it's particularly popular among game developers. The games developed with Unity aren't necessarily the big blockbusters – Linux users might be familiar with Rochard (Figure 1) – but they are numerous [3].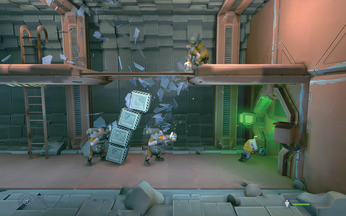 Unigine
Another engine with a similar name that also delivers professional graphics and runs on Linux is Unigine [4]. Unlike Unity, its licensing costs are considerably higher and only a few games are yet available [5]. Among the more well-known is Oil Rush (Figure 2). A number of other games are in development.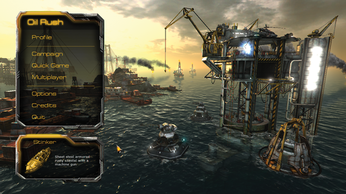 Source Engine
The steps Valve took to extend the Steam game distribution platform to Linux have electrified the player community. Valve also has also rewritten [6] many of its games under its own Source Engine – such as Half-Life, Counter-Strike, Portal 2, and Left 4 Dead – for the Linux platform. Valve is certainly not the largest game producer on earth, but it has already created some interesting titles and continues to develop its Source Engine.
comments powered by

Disqus
Visit Our Shop
Direct Download
Read full article as PDF:
Tag Cloud