Troubleshooting for beginners
Painkiller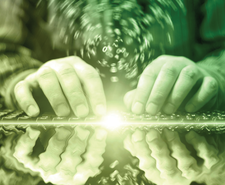 It's not easy for beginners to solve problems in an operating system they haven't used before. We show you how to deal with some common issues.
One thing that might be new to a Windows user is the Linux terminal: a special window in which you can type text commands. This may seem a bit antiquated at first glance – in contrast to GUIs everywhere – but, this is a deceiving picture. The so-called command line is often a powerful and very efficient tool. With it, you are able to exploit otherwise inaccessible Linux strength. This article will show the power of many such useful commands.
When working with these commands, there is one golden rule for Linux troubleshooting: Keep calm. Panicking and clicking blindly is always misleading. Such behavior not only prevents you from studying the cause of problems but also can easily lead to undesirable but irreversible changes. Instead, the right approach is to try to understand the root cause of the problem. If the cause is not obvious, it often helps to systematically rule out one possible cause after another.
Becoming familiar with your own system can be a huge help. I've read a lot of letters to editors where readers talked about the installation of two, three, or even more different Linux distributions in parallel. This makes no sense to me. It is far better to deeply understand the specialties of one distribution as to know half a dozen superficially.
[...]
Use Express-Checkout link below to read the full article (PDF).
comments powered by

Disqus
Visit Our Shop
Direct Download
Read full article as PDF:
Tag Cloud