Zack's Kernel News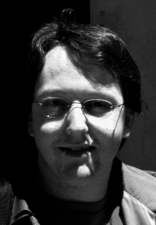 Maintainership Changes
Paul Mackerras has announced his intention to hand over maintainership of the PowerPC architecture to Benjamin Herrenschmidt. Paul estimates a gradual transition period over the course of about six months. But because Paul was planning to go on vacation just before the 2.6.27 merge window opened, Ben was going to take over the whole operation during those two weeks. Various folks immediately peppered Ben with questions: Where was his git tree, if any? How were the branches going to work? And so on. Ben responded by setting up a tree on kernel.org and accepting patches.
Philippe Elie stepped down as OProfile maintainer and was replaced by Robert Richter, who submitted a patch to the MAINTAINERS file to that effect. Andrew Morton asked for more details, as well as how this would affect the fate of userspace OProfile.
Richard Purdie explained, "Maynard is taking over the overall control of oprofile userspace, with Daniel advising on the JIT stuff and me taking on responsibility for the arm kernel+userspace bits and the userspace GUI bits. Robert has volunteered to take a role of looking after the kernel side of things alongside or replacing Philippe, depending on how he feels about this – I'm not 100 percent clear on Philippe's position on things. John will still be around to keep an eye on us all."
[...]
comments powered by

Disqus