Fedora 9 DVD
Security Matters
Fedora's advanced security features are evidence of its Red Hat parentage. You'll find support for the SELinux mandatory access control system, as well as execution control features such as No eXecute and Position Independent Executables (PIE). Also inside Fedora 9 is support for ELF data hardening, buffer overflow detection, and restricted kernel memory access. The firewall management tool bundled with Fedora 9 offers easy and convenient firewall configuration from the desktop.
Try It!
Fedora 9 provides a rich feature base, simplified administration, and advanced security for the server room or desktop. The operating system is solid, robust, and compatible with almost any desktop environment.
We hope you enjoy this month's Fedora 9 DVD.
If you are a subscriber or a newsstand buyer in the UK, you'll notice that the DVD is now bound into the magazine instead of being supplied in a separate plastic case. In line with our Green IT theme this month, we have decided to stop using the plastic cases as a way to reduce the environmental impact of our product. When you're done with your DVD, please recycle it, or better yet, consider giving it to a friend or colleague for reuse.
Processor: Pentium class; Graphics mode, 400Mhz or better; Text mode, 200 Mhz or better.
Memory: Graphics mode, 192 MB min/256 MB recommended; Text mode: 128 MB min.
Hard Disk: The necessary disk space varies depending on configuration and installation options.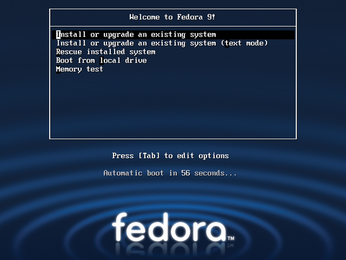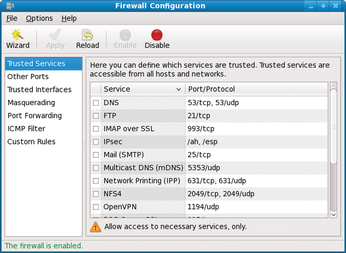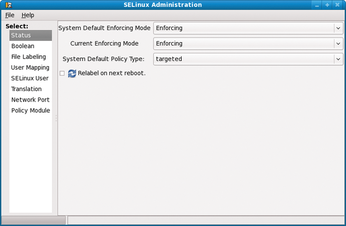 Linux Kernel 2.6.25
X.org 7.3
Gnome 2.22
KDE 4.0
GCC 4.3
yum 3.2.16
PackageKit 0.1.12
glibc 2.8
OpenOffice 2.4.1
Evolution 2.22
Firefox 3.0
Perl 5.10
Python 2.5
Xen 3.2.0
httpd 2.2.8
Samba 3.2.0
Sendmail 8.14
MySQL 5.0.5
PostgreSQL 8.3.3
Comments
what's the dvd not recognized as disk 1 with gui install error "fix"

I have 2 F9 DVD's, one "respin" form Linux mag...thanks very much..plus one I downloaded.
Both give the same error and "test" OK.
When running a gui install, after selecting packages when the progress bar is about 70% a dialog box appears asking for disk 1. I've not found a way to get past this with the gui install.
Text mode install works just fine....
What's the fix?

Monthly DVD covers for download will be back

Thank you for your feedback! We will reinstate the monthly DVD covers for download. This will go back to #95 / October 08, the first one shipped without the plastic box, so there will be no gap in your collection.

Please check back for the DVD inlays in the Archives a few weeks: http://www.linux-magazine.com/issues

Missing DVD case cover sheet

I miss the cases, though I can do without them, but would really like to have the inserts so I can continue to reuse the cases I have for the distros I particularly like to keep. Would it be too much trouble to continue to provide the case inserts?

Shift from Plastic DVD Case to Paper Wrap

As a subscriber of your magazine I was used to your flat DVD plastic cases.
Since you went "green" with your last issue the case disappeared.
As a RHEL/CentOS/Fedora user I am particularly interested in storing DVDs covering one of those distros
while I usually don't care too much for the others (e.g. OpenSuSE, Ubuntu, Xandros for me are the usual throw away candidates)
So at least I would expect some DVD cover sheet PDF or similar to print out and wrap my own case with it.
But I cannot find it on your website.
Did it also fell prey to your GreenIT ambitions?
I know that these days DVDs seem hardly justified as almost anyone has flat rate high bandwidth Internet subscription.
Me too, so I could well run an overnight atjob to download the ISO and have it burned on a DVD.
But still this would take 2-3 hrs. and then, lacking a fancy disk printer, the hand scribbled title wouldn't look as pleasing.

Fedora 9 Re-spin Disk (Linux Magazine Issue 95 Oct 2008)

There's a bug on the opening screen when using Tab to switch between menu options.

Fedora 9 Re-spin Disk (Linux Magazine Issue 95 Oct 2008)

Disk doesn't contain file diskboot.img so how do I create a bootable USB stick?
comments powered by

Disqus