Managing Active Directory from Linux with adtool
AD Helper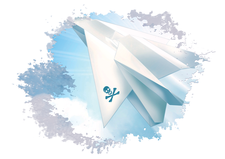 The simple but useful adtool lets you manage an Active Directory domain from the Linux command line.
One of my favorite Linux-related sayings is "there's more than one way to do it." I feel this way especially about managing Microsoft Active Directory implementations. I strongly believe that any systems administrator with responsibility over an Active Directory implementation should be able to use Microsoft's Active Directory Users and Computers (ADUC) snap-in, which is found in the Microsoft Management Console (MMC), when they need to. After all, Linux administrators shouldn't be afraid of using any tool that does the job.
However, why limit yourself to only Windows-specific tools? Mike Dawson's adtool application [1] is a particularly powerful and useful tool for managing Active Directory from Linux. adtool is stable and readily available, and it has enjoyed a solid development history. The adtool project has created a command-line based application, so it is easy to use for remote administration, and it is nice and "old school," so it appeals to folks like me, who like to use command-line interfaces to get in and out of trouble as quickly as possible.
Adtool has been around for years, and Linux distributions offer varying degrees of support for it. Other, more recent tools have taken some of the attention from adtool (see the box titled "Alternatives), but the Unix-like simplicity of adtool means that it is still the tool for choice for some users. Many Red Hat versions have adtool available with the default installations. A Debian package appeared through Debian 6 "squeeze" [2], although the Debian project removed adtool from testing in March 2012 [3], and no package is currently listed for the new Debian 7 "wheezy" release.
[...]
Use Express-Checkout link below to read the full article (PDF).
Read full article as PDF:
comments powered by

Disqus
Visit Our Shop
Direct Download
Read full article as PDF:
Tag Cloud