Klaus Knopper answers your Linux questions
Ask Klaus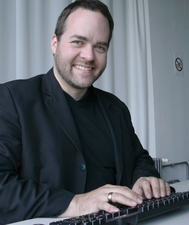 SSL Encryption and Signature Compilation
Worrying About Privacy and Security
I don't have anything to hide, yet I care a lot about my private data as well as email and correspondence for my job, which must not be disclosed without permission from my employer. I've heard a lot of rumors about industrial spying and stealing of passwords and identities when using the Internet. Is it not safe to use the Internet anymore for banking, shopping, and transferring important data? Should we get back to telephone and fax, or is this even more insecure? How can I protect and safely transmit data and be sure it's not copied or misused by anyone?
The Internet, just like phone and fax, is just a neutral transfer medium. In fact, all three go through the same wires and wireless links nowadays, and electronic protocols make sure that data loss or data mangling is virtually impossible just because of a "bad connection." However, you are right, there is a level beyond physical transfer of data. Some parties may have a strong interest, criminal or not, in obtaining data from even seemingly unimportant information like what you shopped for recently, what you like, and who your friends are. Of course, "crackers" may also try to steal your credit card number or use your computer for attacking others by exploiting security holes or breaking in by trying passwords they have obtained from other sources.
Wiretapping an unencrypted connection is comparably easy, considering the fact that your data goes through a lot of computers, routers, switches, and other electronic equipment located at almost unpredictable locations of the world, and every person with physical access to the involved network components may be able to read or change the bits and bytes that your computer sends to others.
[...]
Use Express-Checkout link below to read the full article (PDF).
comments powered by

Disqus
Visit Our Shop
Direct Download
Read full article as PDF:
Tag Cloud