Manage Debian packages with the Smart Package Manager
All the Extras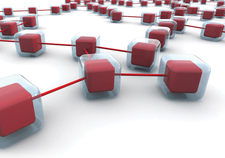 The Smart Package Manager makes everyday tasks of handling RPM and DEB packages simple but has a full set of controls for experts.
Package managers simplify the often complex processes involved in managing software on a Linux system. Some package managers operate at the command line, others use a graphical interface, and still others are web-based tools; however, most package managers are designed to work with a specific package format. That means if you migrate from a system that uses the RPM format (e.g., Fedora or RHEL) to a system that uses DEB packages (e.g., Debian or Ubuntu), you need to get used to a whole different collection of package tools … unless you get Smart.
Smart Package Manager (SmartPM) is an innovative tool that has gained fame as a package management system that lets you manage different package formats through a single interface. According to the project website, SmartPM supports both Red Hat's RPM and Debian's DEB formats, as well as the Mandriva/Mageia URPMI format. Additionally, it manages tarballs for Slackware.
This versatility means you only need to learn one package manager to work on nearly any Linux system. (Keep in mind, however, that SmartPM is not intended to let users mix and match random formats on a single system. See the box titled "Not a Magic Bridge.")
[...]
Read full article as PDF:
comments powered by

Disqus
Visit Our Shop
Direct Download
Read full article as PDF:
Tag Cloud