Campus Party Bogota - First Days

Paw Prints: Writings of the maddog
Jul 06, 2009 GMT
Campus Party Colombia opened its doors a few minutes ago, and thousands of "Campasarios" started filtering through the entrance.
I have been in Bogota for two days, and after the airplane ride from Hades, along with checked baggage not appearing, I was grateful to receive both bags intact. Clean undergarments never felt so good.
Also contributing to the good feeling is knowing that the prize for "maddog's Multimedia Challenge" also arrived. An "Indamixx Portable Studio", based on an Intel Atom-based processor with a 10" LED back-lit screen and a 250 GB disk, I am sure that the winner will really like it. I was tempted to open the box, fire up the netbook just to see how it performs, but I decided to let the winner have that privilege.
I am including a couple of pictures of the lines outside the convention hall for Campus Party. The faithful have even camped out yesterday and overnight, just to be the first into the halls. The "Panoramic Effect" is not quite right....but you probably will get the general idea.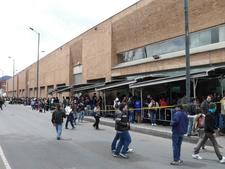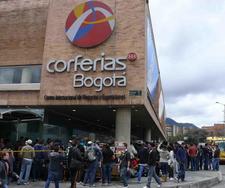 Comments
The maddog Challenge winner

>Let's see the face....

Well, THAT comment was easy to satisfy!

http://www.youtube.com/watch?v=4hEqAhyC2dk

Freedom

Linux is comming to Colombia. It's hard to believe but there are no one who offer open technologies. I'm sure that on the next campus party we will have the oportunity to find open hardware dealers. Meanwhile let's see the face of the winner of Maddog's contest...
comments powered by

Disqus

Issue 212/Features
Buy this issue as a PDF
Digital Issue: Price $9.99

(incl. VAT)