So You Think You Can Draw?

ROSE Blog: Rikki's Open Source Exchange
Mar 05, 2010 GMT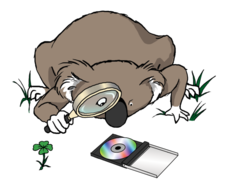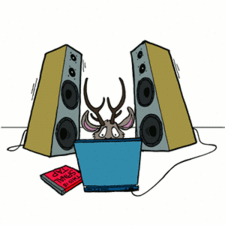 One of the many things we've enjoyed about working on Ubuntu User magazine is the new illustrations we get for each Ubuntu release. Our artist, Curt, is ready to pass the torch on to a new illustrator. If you'd like to have your art considered for our next issue of Ubuntu User, submit two sample drawings of a "Lucid Lynx" by March 22, 2010, 5pm CST (GMT -6).
In one illustration, the Lucid Lynx critter should illustrate the theme "Networking," and in the other it should illustrate "Security."
To see previous illustrations in action, check out the Discovery Guide section in issue #1: http://ubuntu-user.com/free1
The details for submitting art: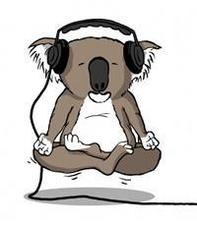 Vector graphics:
Size: as big as possible (at least 8'' x 6'')
File format: .eps, .svg, .ai (Adobe Illustrator)
Fonts (if used) should be converted to paths
Color space, RGB, CMYK (RGB is better) – no spot colors

Transparent background
Pixel graphics:
Size: as big as possible (at least 8'' x 6'')
High resolution: 300 dpi at least
File format: .png (high res), .jpg, .psd (Photoshop)
Color space, RGB, CMYK (RGB is better) – no spot colors
Transparent background (or include a proper clipping path)
Important: If you use Adobe Creative Suite be sure to save your art in a CS3-compatible format.
Include your full name, phone number, & email address with your art submission: If your art is selected for our next issue, we'll contact you to work out the details.
Submit art via email attachments to: rkite@linuxpromagazine.com
Comments
re: Ubuntu deviantArt

Thanks for the tip -- I'll check out that site! I know there are a lot of creative folks in the Ubuntu community so I hope a few of them are interested in doing some illustrations for us.

Ubuntu deviantArt

I run the Ubuntu Artists deviantArt group and I'd be happy to pass on the news that your looking for artists that can draw ubuntu animals. You should check out some of the existing work and try and court an artist:

http://ubuntu-artists.deviantart.com/
comments powered by

Disqus
Issue 198/2017
Buy this issue as a PDF
Digital Issue: Price $9.99

(incl. VAT)
News
Both projects help organizations build their own containerized systems.

Mark Shuttleworth has resumed the position of CEO of Canonical.

Microsoft's open source code hosting platform CodePlex will come to an end after a more than 10-year stint.

Comes with Gnome 3.24

The bug was introduced back in 2009 and has been lurking around all this time.

The new release deprecates the sshd_config UsePrivilegeSeparation option.

Lives on as a community project

Five new systems join Dell XPS 13 Developer Edition that come with Ubuntu pre-installed.

The Skype Linux client now has almost the same capabilities that it enjoys on other platforms.

At CeBIT 2017, OpenStack Day will offer a wide range of lectures and discussions.
Tag Cloud