Kernel 2.6.29 Arrives: Btrfs, Fastboot, WiMAX and Mode Setting
Mar 24, 2009
Kernel 2.6.29 has arrived and brings with it a string of new features. We're presenting some of them and describe what to make of them.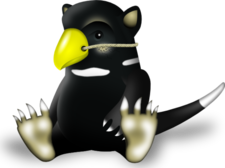 New to 2.6.29 (codenamed "Tuz") is kernel graphic mode setting, which gives users an immediate screen view. It sets the color depth and resolution and senses whether multiple monitors are involved (multihead setups) and spontaneously reacts to those newly acquired (hotplug).
The central management of graphic mode setting eliminates any conflicts that can arise with multiple graphics drivers that access the cards alternately or in parallel (such as VGA, X.org or FB). The enhancement also benefits suspend/resume whereby you can run X.org without root privileges and make any rapid user switching almost imperceptible.
The benefits of graphic mode setting are unfortunately limited to Intel users at the moment, because X.org drivers would also need to support the feature. Without this support, there's greater chances of system crashes. The X.org support for graphic mode setting with other graphics cards is still in beta stages.
The Btrfs filesystem developed by Oracle engineer Chris Mason is also a new feature of Tuz. However, the warning is that it's still under "heavy development" and currently unstable. Meanwhile the Ext4 filesystem was also added, but in no journal mode (with a small performance increase), and the Squashfs read-only filesystem used in Live-CDs is also finally included. Finally, the eCryptfs option encrypts not only files but their names by using a Filename Encryption Key (FNEK).
The mac80211 WiFi stack now supports access point (AP) mode with help of the kernel and hostapd daemon. Configuration is allowed only via the cfg80211 API and not iwconfig or WEXT, which the wireless drivers need to support. Access point support also brings with it a power-saving feature during longer idle periods.
The new kernel also provides new driver support (SMSC LAN911x, LAN921x and LAN9420) and the older hci_usb Bluetooth driver was removed. As far as WiMAX, Tuz has its own stack, provided by Intel, and also delivers a driver for Intel's Wireless WiMAX/Wi-Fi Link 5x50 USB/SDIO devices.
Among further Tuz developments is integration with Arjan van de Vens's Fastboot patch, albeit still disabled by default because of some instability. Courageous developers can still activate it by using the fastboot kernel parameter to accelerate the boot process through parallelization. Having been tweaked, suspend and resume should also provide better functionality. Improved support in the kernel for 4096 CPUs is also welcome, with promises for other CPU support in the future.
Finally, the kernel supports a number of drivers in the staging/ directory, such as the rt2860 and rt2870 wireless drivers, which by definition makes them experimental and somewhat unstable, but supported nonetheless to spur on further development.
comments powered by

Disqus

Issue 199/2017
Buy this issue as a PDF
Digital Issue: Price $9.99

(incl. VAT)
News
Both projects help organizations build their own containerized systems.

Mark Shuttleworth has resumed the position of CEO of Canonical.

Microsoft's open source code hosting platform CodePlex will come to an end after a more than 10-year stint.

Comes with Gnome 3.24

The bug was introduced back in 2009 and has been lurking around all this time.

The new release deprecates the sshd_config UsePrivilegeSeparation option.

Lives on as a community project

Five new systems join Dell XPS 13 Developer Edition that come with Ubuntu pre-installed.

The Skype Linux client now has almost the same capabilities that it enjoys on other platforms.

At CeBIT 2017, OpenStack Day will offer a wide range of lectures and discussions.
Tag Cloud