Linus Torvalds Agrees to Kernel Lockdown
Oct 01, 2019
The feature will let developers restrict root access to the kernel.
Linus Torvalds has finally agreed to implement lockdown feature to the Linux kernel. The features was proposed several years ago but was rejected by Torvalds.
The upcoming release of Linux, version 5.4, will include this feature as a Linux Security Module (LSM). It will have two lockdown modes: "integrity" and "confidentiality."
Torvalds explained that, "If set to integrity, kernel features that allow userland to modify the running kernel are disabled. If set to confidentiality, kernel features that allow userland to extract confidential information from the kernel are also disabled."
According to ZDNet, the new feature's primary function will be to strengthen the divide between userland processes and kernel code – even the root user will have limited acces.
The feature will be disabled by default as it could lead to unexpected behaviors. Many Linux distributions, including Ubuntu and Red Hat have already implemented their own lockdown features using additional modules.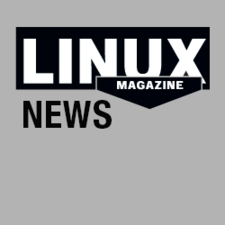 comments powered by

Disqus

Issue 37: Discover LibreOffice – 2019 Edition/Special Editions
Buy this issue as a PDF
Digital Issue: Price $15.99

(incl. VAT)
News
Anyone looking to finally get their hands on an early release of the PinePhone can do so as of November 15.

Microsoft is bringing it's new Chromium-based Edge browser to Linux.

OIN has deployed its legal team to find prior art.

The latest version of Fedora comes with new packages and libraries.

openSUSE enables developers to build their own WSL distributions.

A vulnerability in the sudo package gives sudo users more powers than they deserve.

The Art of PostgreSQL by Dimitri Fontaine is now available.

New distro will provide an upstream test bed for RHEL.

The feature will let developers restrict root access to the kernel.