Launching web applications in Prism
Borderless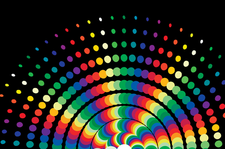 More and more manufacturers are starting to offer their services directly in the form of web applications. Prism lets you use them like local applications.
Web-based applications are shooting out of the ground like mushrooms. Independent of platform, programs can launch on any computer and offer a similar function scope to their local counterparts. At the same time, they save users the trouble of installing an application, thus reducing the amount of code on their machines and, in turn, the danger of programming errors and vulnerabilities. Additionally, web applications do not typically access locally stored data. Because the handling processors are normally executed on the server, web applications also save resources on a local system.
However, web applications do have one disadvantage: Running the program in your web browser entails some danger of attack by malicious code that reads the content of pages in other browser tabs.
Enter Prism [1], which lets the web application escape the browser interface and displays it as a separate instance, like a local application in a normal window. This lets users launch applications at any time via desktop shortcuts.
[...]
comments powered by

Disqus