Comparing files with BeeDiff
Vive la Différence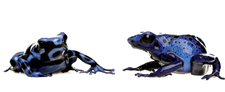 BeeDiff compares two files and quickly displays the differences in a convenient desktop GUI interface.
Programmers often work with patches that contain the differences between two files. Linux has always had text-based tools for file comparison, such as the classic Unix diff utility. BeeDiff is a comparison tool with a graphic edge: You can compare files from a handy desktop interface, and color-coded changes appear.
Installation
BeeDiff [1] is not available as a prebuilt package with the current versions of Ubuntu and Debian, but it is included with openSUSE.
If you can't find BeeDiff in your distribution's repository, you can always download a binary from the website [2]. At the command line, type tar xvfz beediff_1.7_i586.tar.gz or run your archive manager to unpack the beediff directory with the files. To launch the program, enter beediff at the command line.
On our Ubuntu 8.04 lab system with the Gnome desktop, BeeDiff depends on the libqtgui4 package, which triggered some more dependencies.
Also, the initial launch took longer than expected. The program window (Figure 1) is neat and tidy, with two text boxes, an icon bar, and a status line that contains four counters.
Configuration
The BeeDiff interface is fairly self-explanatory. If needed, System | Configure takes you to the basic settings (Figure 2), including upper/lower-case tolerance, tabs, blank lines and spaces, and the font and font color for changes. In most cases, the defaults should be fine.
Comparing Files
To compare files, open the files by clicking the … button above the text windows. It makes sense to load the original file in the left-hand window and the file you want to compare it to in the right-hand window. The tool automatically numbers the lines, but you can disable this in System | Numeration.
Figure 3 shows you a comparison between two text files. The left-hand text window contains the original file, test1.txt, and the right-hand window has a modified version called test2.txt. The status bar tells you that there are a total of 26 differences, including 9 changes, 8 additions, and 9 deletions. Red highlighting indicates line deletions, green indicates changes within a line, and blue shows line insertions. Changes to individual words are highlighted in yellow.
comments powered by

Disqus
News
Both projects help organizations build their own containerized systems.

Mark Shuttleworth has resumed the position of CEO of Canonical.

Microsoft's open source code hosting platform CodePlex will come to an end after a more than 10-year stint.

Comes with Gnome 3.24

The bug was introduced back in 2009 and has been lurking around all this time.

The new release deprecates the sshd_config UsePrivilegeSeparation option.

Lives on as a community project

Five new systems join Dell XPS 13 Developer Edition that come with Ubuntu pre-installed.

The Skype Linux client now has almost the same capabilities that it enjoys on other platforms.

At CeBIT 2017, OpenStack Day will offer a wide range of lectures and discussions.
Tag Cloud