Zack's Kernel News
Zack's Kernel News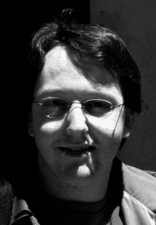 Status of HGA Framebuffer Driver
The HGA Framebuffer driver is no longer maintained. Roland Kletzing confirmed that the official maintainer, Ferenc Bakonyi, has not had the relevant hardware since 2001. Thus, the MAINTAINERS entry is completely out of date and Roland has posted a patch to remove it.
Fourth-Party Drivers?
Michael Buesch has been designing and building his own hardware devices and recently asked whether he should submit drivers for that hardware or just keep them as a separate patch. The overwhelming response was, "Send in the drivers!" Apparently, as long as Michael – or anyone else – is willing to document how folks can build the hardware for themselves, the drivers for that hardware will be a welcome addition to the kernel. With that kind of encouragement, hopefully we'll start seeing a variety of unique hardware drivers appear.
Removing Firmware from the Kernel Tree
David Woodhouse wants to remove all third-party firmware out of the kernel source tree. David is in favor of letting the kernel load arbitrary blobs of firmware code (provided the resulting binary can be distributed legally under its license), but he doesn't think such things belong in the kernel. He's working on creating a separate git tree for all of them.
[...]
comments powered by

Disqus