How to bookmark anything in OpenOffice.org
Saved for Later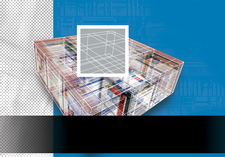 Learn how to bookmark OpenOffice.org documents with the Bookmarks Menu extension or create your own bookmarking tool.
Wouldn't it be nice if OpenOffice.org had a bookmarking feature? With one of these, you could bookmark your favorite documents and access them with a couple of mouse clicks instead of wading through directories on your hard disk.
Although you can access previously opened files via the File | Recent documents menu, this feature is too limited to be of real use. Fortunately, you have at least two ways to solve this problem: Either you can use the Bookmarks Menu extension (Figure 1) or you can create your own bookmarking tool using OpenOffice.org Basic.
Bookmarks Menu Extension
As the name suggests, the Bookmarks Menu [1] extension allows you to bookmark documents, as well as apply a couple of other tricks, which makes it a really nifty helper tool.
[...]
comments powered by

Disqus