KDE 4.3 and Kubuntu
KDE 4.3 and Kubuntu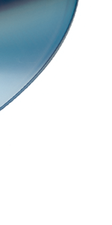 KDE 4.3 is out on the streets, but so far it hasn't made its way into the major distros. This month's DVD includes a special version of Kubuntu 9.04 featuring the brand new KDE 4.3 desktop. Get to know the latest KDE from the comfort of a stable, full-release version of Kubuntu. The Live boot option lets you sample the newest KDE without disturbing your hard drive.
KDE 4.3 includes a new default theme and important updates to onboard applications such as KMail, the Krunner application launcher, and the Dolphin file manager.
As a special bonus, the flip side of this month's DVD comes with Slackware 13.0. The famous Slackware, which has long been a favorite of Unix veterans and old-guard admins, emerges from "…one of the most intense developments in Slackware history …" [6] to roll out a new release with Xfce 4.6.1 and plenty of extras for desktop users as well as the IT set.



This DVD is a double-sided disc. A DVD device always reads the side of the disc that is facing down. This DVD is labeled like a normal DVD – the label you see as you place the disk into the tray applies to the data on the opposite side. For instance, if you are installing Kubuntu, the Kubuntu label should be facing up in the tray.
Place this DVD in the drive and restart your system. If your computer doesn't start, make sure your BIOS is configured to boot from a DVD. Enter the BIOS setup menu (see your vendor documentation), make sure DVD boot is enabled, and make sure the DVD drive appears before the hard drive in the boot order.
Comments
KDE 4.3

I installed a similar mixture SuSE 11.1 with KDE 4.3 (no longer visible link on SuSE's site?!) and I found it extremely stable and user friendly, thus installed replacing my previous installation of SuSE 10.2 with KDE 3.10. Firefox? Yes, indeed, it has issues of its own. I have completely moved to Seamonkey instead. Simpler, faster and is doing what you expecting it to do. I think Firefox is taking the wrong path.

KDE4.x still not ready for production use

Although the desktop is fairly stable, the applications aren't as stable as I would like. KDE 4.x applications crash when you wouldn't expect it, they freeze even when in previous instances they work perfectly. It seems to me there is more than if you look it at first sight. I have worked with KDE4.3 since it came out with KUBUNTU. Several updates later, I still cannot say I am satified. I liked the stability and the features of 3.5.1.
A lot of applications I miss in KDE 4.3, firefox still hides it messages behind the windows of other programs even when it is on the foreground. You get some messages then ' firefox cannot start because it is already active' which means : somewhere on your desktop is a window message of a previous instance of firefox that is still open with a question that you didn't answer.
Answering this questions solve the startup problem. Simple if you know, impossible if you do not know where to find the window. And that is the easiest problem.
Finding your way in the 'start/menu' button for your application is terrible. It is too much windows alike.
I like the 3D desktop, maybe we should select the applications the same way, instead of shifting windows?
Conclusion is those things will even take 2 or more updates before all applications know how to handle KDE4.3 properly. The change from 3.x to 4.x is too big. Or is it also the change in X-windows that caused this ?
So my advise is to wait until the developers are ready.

comments powered by

Disqus