Exploring the new Bind 10 name server
Test Drive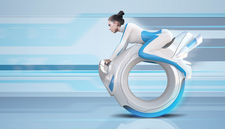 Admins have waited all of five years for the 10th major release of the Bind name server, which appeared at the end of March this year. The latest release is a complete rewrite of the DNS server, with a modular design and new configuration tools, but is it ready for business?
The Bind name server has a mixed reputation. Although the lion's share of DNS servers on the web run it, veteran administrators will recall – with a mixture of melancholy and horror – the difficult transition from Bind 4 to Bind 8: Although the zone files were almost identical, the configuration moved from named.boot to named.conf. The format suddenly contained brackets and semicolons that were once unnecessary. Additionally, Bind 8 and its successor allowed more configuration options, for which the old format proved insufficient.
After five years of development (Figure 1), Bind 10 brings even greater upheaval. Not only the configuration, but also the architecture has changed fundamentally. JSON database files replace named.conf; zones are still configured with familiar zone files, but in operation they are also stored in SQLite. (The administrator has the option to disable the default database storage option and go back to storage in normal zone files.)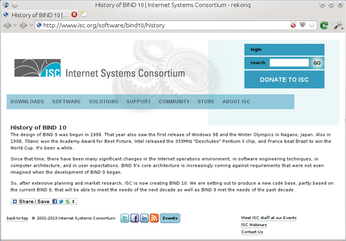 [...]
Use Express-Checkout link below to read the full article (PDF).
Read full article as PDF:
comments powered by

Disqus
Visit Our Shop
Direct Download
Read full article as PDF:
Tag Cloud