Browser anonymization functions compared
Zero Information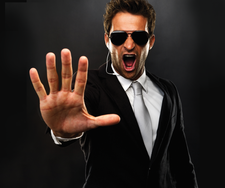 The major web browsers claim to protect users against data collectors and the advertising industry; however, promises are often quite different from reality.
Web browsers are usually quite chatty. Among other things, they tell the owners of websites their names and which site their users last visited; web apps leave cookies and use JavaScript to retrieve more information about the system, making the surfer transparent. In this article, I focus on putting the anonymization functions of the Chrome [1], Epiphany [2], Firefox [3], and Konqueror [4] browsers to the test. Opera [5] was left out because it was in a transitional phase at the time of testing (see the box "Opera and Opera Next").
In my tests, I wanted the candidates to indicate whether they delete cookies or just return them to the pages from which they originated. Web storage, "an API for persistent data storage of key-value pair data in Web clients" [9] introduced in the context of HTML5, is also becoming more and more fashionable: Secure browsers must be able to delete this stored data. Other features browsers should offer to disable are JavaScript, web fonts, access to the geolocation API [10] for querying locations, Java, and Flash.
Browsers should send do-not-track information, even though most sites ignore it. Another useful addition is a built-in ad banner and pop-up blocker. The ability to disable sending the referrer and browser ID and to delete all data collected while surfing (cookies, history, and so on) when you exit the program are also important considerations.
[...]
Use Express-Checkout link below to read the full article (PDF).
comments powered by

Disqus
Visit Our Shop
Direct Download
Read full article as PDF:
Tag Cloud