Managing port scan results with Dr. Portscan
The Doctor Is In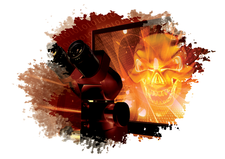 Regularly scanning the ports on your own network prevents intruders from sneaking in, but if you have dozens or hundreds of servers, you'll need professional help: Dr. Portscan to the rescue.
One of the main problems with regular port scans on a large network is the overhead: Depending on the number of servers, the list of open ports can quickly scale to a point that is impossible to track manually. Watching the whole network requires careful, and thus very time consuming, scrutiny of the scan results, and in many cases, you will not have the staff to expend the necessary attention. Additionally, many organizations lack a precisely defined, centrally available target state with which to compare the results, especially if individual departments are allowed to set up their own servers and services.
If you use different scanner locations to analyze your networks (e.g., one location within the organization and one across the Internet), you also face the problem of interpreting different lists of results. Inconsistencies arise because of connections blocked by firewalls and scans occurring at the different times. Reconciling the results requires manual evaluation.
An open source tool known as Dr. Portscan can help you automate distributed port scans and their evaluation. Dr. Portscan is a delta reporting tool that can assist almost any port scanning tool in analyzing parallel or staggered scans of arbitrarily overlapping networks. The results of these scans are automatically aggregated and compared. Changes discovered in the process can be added to reports for various target groups or passed into scripts as parameters. This approach opens up advanced diagnostic options, including the ability to compare the results with a defined target state.
[...]
Use Express-Checkout link below to read the full article (PDF).
comments powered by

Disqus
Visit Our Shop
Direct Download
Read full article as PDF:
Tag Cloud