Working with a Data Recovery Service
Back from the Brink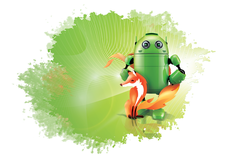 Nothing protects your data like a well-conceived system of backups. However, no one is perfect, and mistakes happen. In most cases, you can recover data you thought was lost by sending your disk to a data recovery service.
I once worked for a company that committed one of the cardinal sins of system administration. They forgot to verify the backups. Although they did check to make sure everything they had specified was actually being written to the backup media, they forgot to verify that they were actually backing up everything they should, and they missed a single directory with important information.
As you might have guessed, one day, the hard disk crashed. The crash was unexpected, because the drive was not more than a year old, and it was obvious that this was a physical crash because the drive was making some really nasty noises when we turned it on. The system did not recognize the drive at all, so we couldn't do anything at the operating system level to recover the data. The initial reaction was that this data was gone for good.
The drive was making a series of short clicks that sounded like metal on metal. I was relieved that I wasn't hearing a steady scraping sound that might mean the read-write heads were digging themselves into the hard disk platters at thousands of revolutions per minute. This gave me a glimmer of hope that the problem was simply the drive mechanics (perhaps an issue with the arm containing the read/write heads) as opposed to damage to the platters. However, for the average user, the situation is equally hopeless either way. I thought about perhaps buying another identical drive and swapping out the platter spindle, but that still would not guarantee that I could access the data, and it was entirely possible that I could damage the drive beyond repair.
[...]
Use Express-Checkout link below to read the full article (PDF).
comments powered by

Disqus
Visit Our Shop
Direct Download
Read full article as PDF:
Tag Cloud