Life and times of the classic ext Linux filesystem
The Filer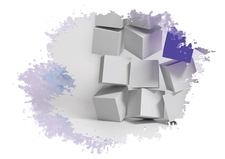 The ext filesystem celebrates its 25th birthday next year. A brief tour of ext history will give you some insights into how this classic Linux filesystem works – and how it has evolved to meet users' needs.
When Linus Torvalds developed the first early versions of Linux in 1991, he used the Minix filesystem by Andrew S. Tanenbaum. The Minix filesystem was part of the legacy of the Minix Unix clone [1], which Tanenbaum created for teaching purposes. Some restrictions, such as a maximum file name length of 14 characters or the file size limit of 64MB, gave rise to the need for a filesystem specially developed for Linux: The birth of the Extended Filesystem, or ext, followed shortly afterward.
French software developer Rémy Card released the first version of ext in 1992, making it possible to save files of up to 2GB on Linux. The permissible length for file names grew to 255 characters. Although ext got many things right in the first version, it was hardly up to professional requirements. For some applications, ext suffered from severe fragmentation, and it was impossible to store different timestamps for access and modifications of the inode and file.
Successor Ext2
When designing ext2, the developers adopted many best practices and principles of the then-widespread Unix Berkeley Fast File System [2]: Accordingly, an ext2 filesystem divides the storage medium into blocks from a logical perspective, then strings the blocks together. The default block size is 4KB.
[...]
Use Express-Checkout link below to read the full article (PDF).
comments powered by

Disqus
Visit Our Shop
Direct Download
Read full article as PDF:
Tag Cloud