Security audits with Lynis
Auditor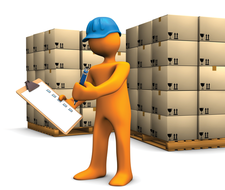 Running a security audit periodically on your system lets you spot unexpected changes and possible weak points.
Security is on everybody's mind these days, but where do you start? For that matter, how do you know when your precautions are complete? One answer to both of these questions is Lynis [1], which audits the security of a system by running more than 200 tests in a matter of a few minutes.
Lynis was created by Michael Boelen in 2007 and is now maintained by CISOfy [2], which uses Lynis as the back end for its commercial desktop application Lynis Enterprise [3]. It was inspired by Bastille Linux [4], which a decade ago was a standard Linux security tool but now is semi-moribund and no longer available in most distributions. The main difference between Bastille and Lynis is that Bastille included a system audit tool and a hardening wizard, which among other things could configure a firewall, whereas Lynis offers only an audit, leaving users to make changes for themselves. Another difference is that Bastille focused on specific releases of a few Linux distributions, whereas Lynis runs on most Unix-like systems without concern for the release number – a difference that is especially welcome with distributions that have rolling releases. In general, Lynis offers a more flexible and thorough audit than Bastille, reporting facts and leaving you to make the decisions.
Basic Syntax
Lynis is a shell script available as a package or tarball or as a GitHub clone [5]. Running it requires access to /tmp. For a complete system audit, Lynis should be run as root, but it can also be run from an ordinary user account for penetration testing. Documentation is available online [6] or from the man page, but it is written to include Lynis Enterprise, which means that not all the options listed are available in the free version. At times, the only way to know which options are available is to try them; fortunately, the unavailable options simply will not run and cannot harm your system.
[...]
Use Express-Checkout link below to read the full article (PDF).
comments powered by

Disqus
Visit Our Shop
Direct Download
Read full article as PDF:
Tag Cloud