Better privacy with Tails
Invisibility Cloak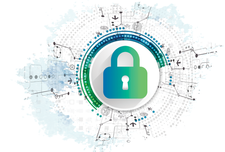 The Tails Live Linux distribution provides privacy-conscious users with easy access to the Tor network for anonymous surfing.
The Internet today makes you transparent and vulnerable. Even popular solutions such as mail encryption and VPNs leave clues for someone who is motivated enough to track your activities. If you are serious about keeping your Internet affairs private, one remedy is an anonymizing distribution such as Tails. Tails automatically routes all connections to the Internet via the anonymizing Tor network.
The Tor network is a system of anonymous relay servers that conceal the location and identity of the computer sending the message or request. The basic techniques that spies and Internet advertisers use to uncover the source of an Internet packet will not work if the traffic is routed through the Tor network. You can download and install a Tor-ready browser directly from the Tor project website, but anonymity depends on more than just the browser. Other configuration settings on your system must reflect the same attention to security and anonymity if you wish to truly go unnoticed.
The Tails Linux distribution is designed to let users boot directly into a preconfigured anonymous environment based on Tor. Tails, a Live system that runs from a DVD or USB stick, is not suitable for continuous operation due to the limits imposed by the speed constraints of the Tor network. Most users, instead, deploy Tails on an as-needed basis. Still, if you're looking for a fast and easy way to integrate the safe surfing capabilities of the TOR network, Tails is an easy and convenient alternative.
[...]
Use Express-Checkout link below to read the full article (PDF).
comments powered by

Disqus
Visit Our Shop
Direct Download
Read full article as PDF:
Tag Cloud