Zack's Kernel News
Zack's Kernel News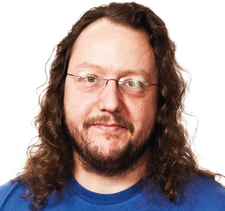 Chronicler Zack Brown reports on the latest news, views, dilemmas, and developments within the Linux kernel community.
Increasing Maximum Address Space in x86-64
Liang Li pointed out that, currently, the x86-64 architecture only supports 46-bit physical memory addresses, which limits all x86-64 systems to a maximum of 64 TiB. But he said that some hardware vendors, notably Intel, were going to start building support for 52-bit addresses into their hardware. Liang said that Linux's Extended Page Table (EPT) code only supported four-level page tables, which would could go as far as 48-bit physical addresses, but no further. To reach 52-bit, he said, it would be necessary to extend EPT support to five levels.
This is the same story told in 2004 (see lwn.net/Articles/106177), except instead of migrating to four levels, Liang now wants to migrate to five levels. Liang posted a patch to do this.
Valdis Kletnieks had no major objection, but noticed that Liang's patch mentioned support for 52 bits in some places and 56 bits in others. He asked if Liang was trying to get all the way to 56 bits in an effort to "future-proof" the patch. Liang replied that 56 bits were "the virtual address width which will be supported in the future CPU with 52-bits physical address width. 5 level EPT can support a maximum 57-bit physical address width, as long as the future CPU use[s] no more than 57-bits physical address width; no more work is needed."
[...]
Use Express-Checkout link below to read the full article (PDF).
comments powered by

Disqus
Visit Our Shop
Direct Download
Read full article as PDF:
Tag Cloud