Spreading the word – The Art of Advocacy
FOSS Advocacy
Learn the tricks, tips, and techniques for converting friends, family, and colleagues to free and open source software.
When was the last time you saw a TV advertisement for your favorite Linux distribution? Or heard a radio spot about GNU? Chances are you've never come across anything like that – and you probably never will. Awareness of GNU, Linux, and free and open source software (FOSS) is spread largely by word of mouth, using grass roots movements and social media. Many of us got into Linux and FOSS because we knew of friends who were using it or read an article describing someone's experiences in a magazine. We certainly didn't start using Linux back in the late 1990s because of some shiny TV ad (Figure 1).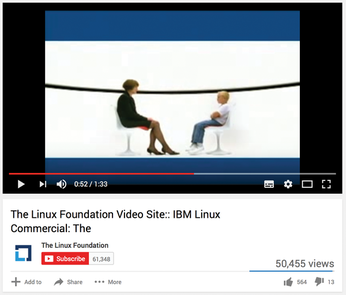 As a reader of this magazine, you probably don't need anyone to advocate Linux and FOSS to you. Chances are that you made the decision to use this software long ago, for your own reasons. Even if you dual-boot and just tinker with Linux as a hobby, you've still gone far enough that you're not interested in hearing someone else's arguments for using it.
[...]
Use Express-Checkout link below to read the full article (PDF).
comments powered by

Disqus
Visit Our Shop
Direct Download
Read full article as PDF:
Tag Cloud