The Linux Voice view on what's going on in the world of Free Software.
News Analysis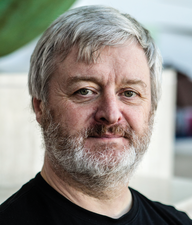 Opinion
MP3 Is Dead, Long Live MP3
Back in May, there was an unexpected surge in press coverage about the MP3 audio file format. What was most unexpected was it all declared that the venerable file format is somehow "dead." Why did that happen, and what lessons can we learn?
What actually happened was that the last of the patents on the MP3 file format and encoding process have finally expired. Based on earlier work, it was developed by the Moving Pictures Expert Group (MPEG) built on the doctoral work of an engineer at Fraunhofer Institute in Germany. Many companies held patents on the standard, and it was not until April that the last of them expired. There's no easy way to ascertain whether a patent has expired even after the date one might expect, so the wave of news arose from announcements by Fraunhofer Institute.
Framing this as an "ending" fits the narrative of corporate patent holders well, but it does not really reflect the likely consequences. Naturally the patent holding companies would rather everyone "upgrade" to the newer AAC format, which is still encumbered under a mountain of patents necessitating licensing. But for open source software, the end of patent monopolies signals the beginning of new freedoms.
[...]
Use Express-Checkout link below to read the full article (PDF).
comments powered by

Disqus
Visit Our Shop
Direct Download
Read full article as PDF:
Tag Cloud