Manage configurations
File Keeper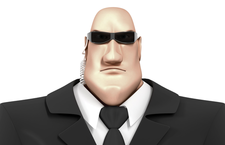 Etckeeper keeps order in global configuration files and prevents problems with accidentally deleted files.
Linux and other Unix-style systems have the advantage of storing configurations in easily readable and editable text files. According to the Linux Foundation's Filesystem Hierarchy Standard (FHS) [1], personal and user-specific configuration files go in the home directory and global configurations land in /etc. In the Linux file tree, the /etc directory used to stand for "et cetera"; today it is also interpreted as "editable text configuration."
The many files stored in /etc and its subdirectories provide an abundant variety of configuration possibilities for interested users. You can tweak the behavior of init scripts, system components, and network services by editing files within the /etc directory. But with all this power comes danger. An inadvertent or ill-advised change to a configuration file could render your system unusable. Perhaps more commonly, multiple changes to /etc configuration files in the heat of a troubleshooting session can be difficult to track or reconstruct when it is time to document what you just did or where you started.
Etckeeper [2] is an innovative tool that lets you impose a version control system on the /etc directory using popular VCS utilities such as Git, mercurial, bazaar, or darcs. Etckeeper can track metadata, including metadata that Git doesn't usually track, such as file permissions, and Etckeeper will interact directly with several common package managers to manage /etc configuration changes during package installation and upgrades.
[...]
Use Express-Checkout link below to read the full article (PDF).
comments powered by

Disqus
Visit Our Shop
Direct Download
Read full article as PDF: