Bringing Up Clouds
Core Technology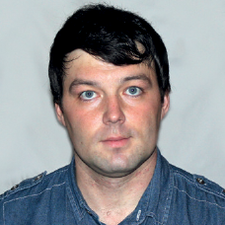 VM instances in the cloud are different beasts, even if they start off as a single image. Discover how they get their configuration in this month's Core Technologies.
First as a buzzword and then as a commodity, the cloud lives the typical life of an IT industry phenomenon. This means that running something (but usually Linux) in a cloud is a thing you now do more often than not. From a user perspective, it's simple: You click a button on the cloud provider's dashboard and get your virtual machine (VM) running within a minute.
This is drastically different from what you do on your desktop. Here, you insert the DVD or plug in a USB pen drive and spawn the installer. Be it an old-school, text-based or a slick GUI installer, it typically asks you some questions (Figure 1). Which locale do you want to use? What's your computer's hostname? What's your time zone? How do you want your user account named? Which password do you want to use? You may not even notice these questions, because installation takes a quarter of an hour or more, and you spend most of this time sipping coffee or chatting with friends. Yet these questions are essential for the system's operation. Without a password, you won't be able to log in. Or, even worse, everyone will be able to.
A VM in a cloud starts in seconds because it's not really installed. Clouds host prebuilt hard disk images that are effectively cloned when you need a new VM. Although it's faster, it also means there is no "configure" stage, when you can adjust settings to your liking. Cloud-based VMs need some other mechanism to make these changes on the fly so that many instances can start off of a single image. One of these mechanisms is cloud-init [1].
[...]
Use Express-Checkout link below to read the full article (PDF).
comments powered by

Disqus
Visit Our Shop
Direct Download
Read full article as PDF: