Playing and editing audio-visual from the command line
Melt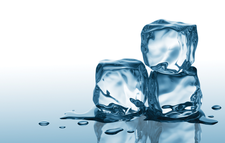 Whether you are an expert or a beginner, you can learn to edit audio and video clips at the command line with Melt.
When free software users think of Melt, they usually think first of GCC MELT [1], the popular extension system to the GCC compiler. However, Melt, the command-line multimedia player [2], is just as interesting in its own right, because it supports every file format you can imagine, and probably a few that you haven't. Admittedly, Melt's non-standard syntax takes a bit of learning, but as a command, it can be as simple or as complex as you choose to make it.
Melt is part of the Media Lovin' Toolkit (MLT) [3], a cross-platform multimedia framework designed for television. Two characteristics make Melt stand out: First, it has few dependencies, and, second, it works with existing multimedia libraries and applications. These characteristics are possible because of Melt's modular design and its high-level bindings for major programming languages like C++, Java, Lua, Perl, PHP, Python, Ruby, and Tcl. Additionally, Melt is thoroughly modern, making use of multicore processors and GPU processors.
Functionally, Melt is a full-featured editor that can customize both audio and video clips in detail, either for one-time playback or for permanent changes. Strictly speaking, Melt was originally a test tool for the MLT framework. However, its versatility means that, in a few small circles, Melt has become that most free software of applications: A command-line tool for purposes that are usually expected only in a desktop environment. These days, Melt is often found by itself in the repositories of major distributions.
[...]
Use Express-Checkout link below to read the full article (PDF).
comments powered by

Disqus
Visit Our Shop
Direct Download
Read full article as PDF: