FOSSPicks
FOSSPicks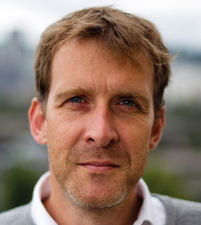 Graham Morrison looks at KIT Scenarist, Inboxer 1.0, Tungsten, rtl_433, Oil 0.3.0, Etcher 1.3.0, and more!
Screenwriter Studio
KIT Scenarist
While there are plenty of applications, and plenty of additions to Vim and Emacs, that help you write a novel, not many can help you write a screenplay for theater, video, television, or films. This may be due to screenplays being more specific, more niche, and perhaps a little lower down on the spectrum of dream careers for people who can follow one word with another. But they're also (theoretically) easier to write than a novel and offer another potential avenue for people wanting to find a path into professional writing. With the odds stacked against authors getting their work published, additional avenues are always worth pursuing.
KIT Scenarist is a Russian application written for screenwriters. It gets off to a great start by offering to run with a preference chosen from 12 different languages, and either a light or dark theme. You then get to choose which modules to enable by default, such as the research module for collecting your background information, the cards module to help you build a script from a series of ideas written on cards, the statistics module to help you charge per brilliant word, the script module itself with support for scenes and standard scriptwriter tools, and, finally, a starter template, such as the "Final Draft Screenplay" template. However, you can just as easily create your own templates or apply a template to an already worked-on script to change its layout and structure.
The application feels more like an IDE for scriptwriters than an augmented text editor. When you start a project, for example, you're guided through creating characters and adding background details for them, creating scenes, adding dialogue, and pulling the whole thing together into a script that can easily be exported as FDX, PDF, Fountain, and DOCX formats. For writers, simple things such as dynamic word count are seldom implemented, but Scenarist gets this right, as it does the automatic text formatting, which gets out of the way and lets you write your dialogue or your descriptions without having to worry about syntax. You can easily see the plot status, organize the threads of your story, and change things around without having to resort to a pair of scissors and randomly sequenced bits of paper.
[...]
Use Express-Checkout link below to read the full article (PDF).
comments powered by

Disqus
Visit Our Shop
Direct Download
Read full article as PDF: