Transparency in firmware with Libreboot
Liberated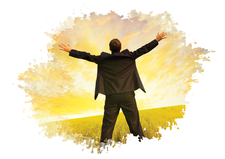 Libreboot is a project dedicated to making firmware free as in freedom.
For users who believe in free software, one of the biggest benefits is that, because you have access to the source code, you know what your computer is doing. Proprietary, closed-source systems contain binary-only code that might be compromising your security and privacy – and you wouldn't even know it.
Linux and other open source systems offer a level of transparency that simply isn't possible with proprietary systems; however, even if you are using an all-free distro recommended by the Free Software Foundation (FSF) [1], your system might not be as free as you think. Most computers today come with proprietary firmware that boots the system and manages certain low-level tasks related to the hardware. Proprietary firmware has many of the same problems proprietary software has: You don't really know what it is doing, and it could be putting your security and privacy at risk.
BIOS, and its successor UEFI, are standards for the firmware systems preinstalled into most of the personal computers sold around the world, and they are generally not distributed under a free license. In addition, Intel's management engine, which has been integrated into hardware since 2008, is a thorn in the side of the proponents of completely free systems, allowing remote access and opening up several possibilities for attack. Another problem with proprietary firmware for users with high security needs is microcode updates, which are supposed to improve the microcode of the CPU but add an extra layer of uncertainty and potential vulnerability.
[...]
Use Express-Checkout link below to read the full article (PDF).
comments powered by

Disqus
Visit Our Shop
Direct Download
Read full article as PDF: