Freeing Your Music Player with Rockbox
Musical Freedom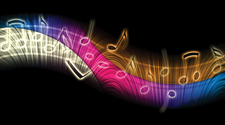 Turn your music player into open hardware with Rockbox's free firmware.
If you have a large music collection or care about sound quality, just any mobile computing device won't do. However, while most music players support free-licensed formats like.flac, and a few even support.ogg, you won't find any that are sold with free-licensed firmware. That's where Rockbox [1]comes in. Rockbox is a project that develops free firmware, as well as an installer for adding the firmware to your music player. The process is the equivalent of rooting your phone, giving you complete control over a device. In effect, it creates a piece of open hardware where none existed before. Rockbox's small team of developers has been at work since 2001. Today, the project fully supports several dozen different models of music players, including Apple, Samsung, and SanDisk. Another dozen models are partially supported, and several others are in early development. However, if a music player is not listed as being supported on the project site's home page, check the forums. Sometimes, a model may be a repackaging of an earlier device. For example, while the SanDisk Clip Sport is not listed as supported, it turns out to be merely a rebranded SanDisk Clip Zip. As with any effort to replace firmware, the possibility exists that you could brick a device by installing Rockbox on it. The chance is slim, since Rockbox generally works by bypassing rather replacing a device's bootloader, and the installer includes an uninstaller that (at least in my limited experience) works perfectly well. All the same, disabling the music player remains a possibility. To avoid complete disasters, make sure that you have copies of all the files on a music player before you attempt to install Rockbox, and remember that you install at your own risk.
Downloading and Installing Rockbox
To install Rockbox, download the stable version for your music player model to your home directory. Uncompress the archived file, and the Rockbox utility is ready to use. You can also install manually using your music player's online manual [2], but, for most cases, the Rockbox utility is easier and quicker to use (Figure 1).
However, the utility does have a few quirks. To start with, auto-detection does not work unless the music player is connected to your computer after the utility is opened. If the player is still not detected, you need to add its mount point and model manually. Once you have configured the installation, at a minimum you must install the bootloader and firmware to the device. However, before installation starts, you have the option to install extra fonts, themes, and games. Some of these extras require additional files, which should be copied to the same directory as the Rockbox utility. Press the Install button and the Prerequisite dialog opens, warning that you also need to download the firmware for your device – a detail I would have preferred to know earlier, so I wouldn't have to interrupt the installation to find the firmware. The dialog does not tell you where to place the firmware; instead, you have enter the path for it.
[...]
Use Express-Checkout link below to read the full article (PDF).
comments powered by

Disqus
Visit Our Shop
Direct Download
Read full article as PDF: